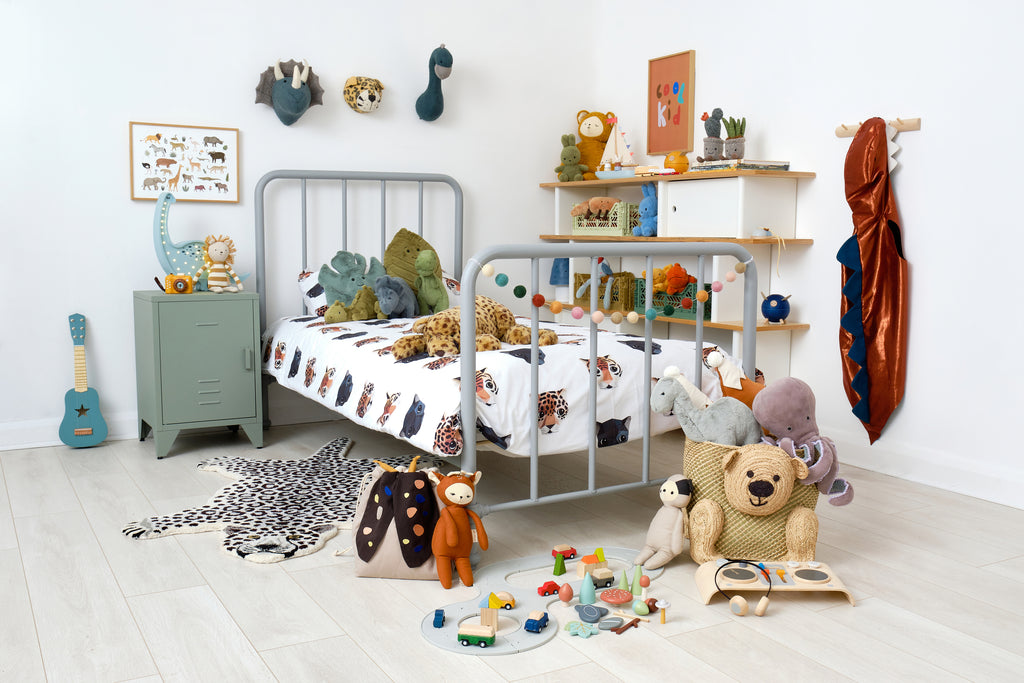 Dino-Land
60 million years ago,
Dinos roamed the lands. 
Through trees so tall and mountains high;
Rivers, lakes and sands. 
The friendly Diplodocus,
Munching on a leaf, 
Heard the fierce T-Rex
Roaring down beneath!
"Where's my dinner? Where's my snack?
I'm hungry, don't you know!
For I'm the King of Dinosaurs
And I'll eat YOU - friend or foe!"
The other dinos scuttled,
Terrified and scared; 
Except the gentle giant - 
The only one who dared
To challenge this great monster:
"Hey Rex, come try a leaf!
Being friends is much more fun
Than snarls and gnashing teeth!"
Create This Look
---