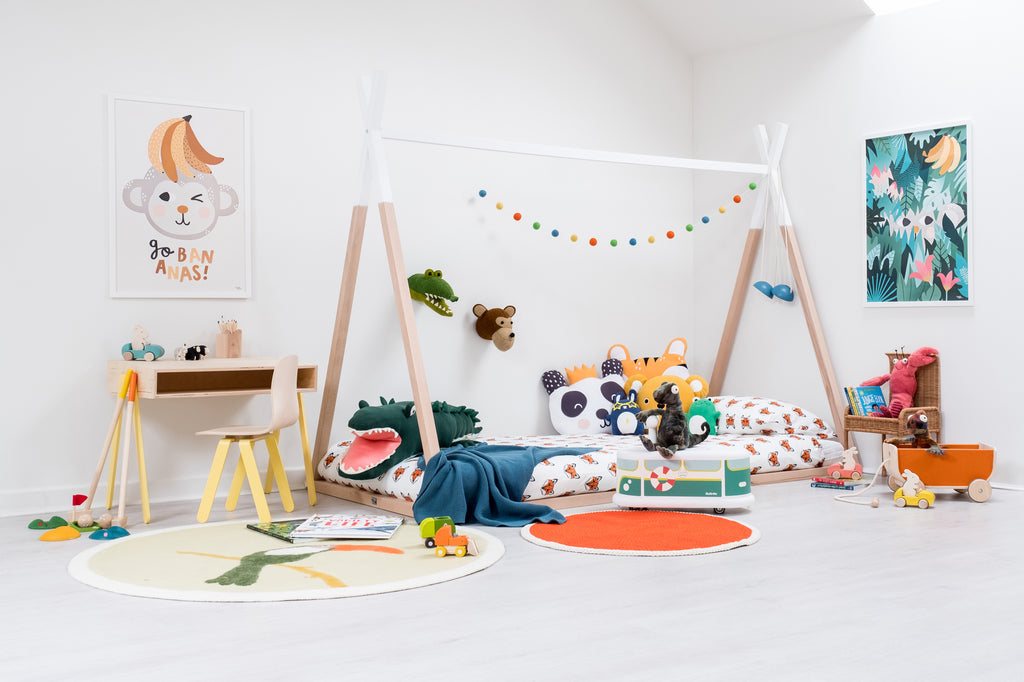 Hide and Seek
In the jungle, through the trees,
A monkey hides amongst the leaves.
Swinging high and all around,
Then jumping down without a sound!
In the jungle, way up high,
A gecko peeking through one eye!
From the branches, down below,
"Shh!" he smiles, "he's there, I know!"
In the jungle, by the river,
A lobster gives a little shiver;
"I have a feeling he is near -
I wonder if he'll find me here?"
In the jungle, down beneath,
A friendly croc with big white teeth!
"Found you lobster, in your den!
Your turn now, go - count to ten!"
Create This Look