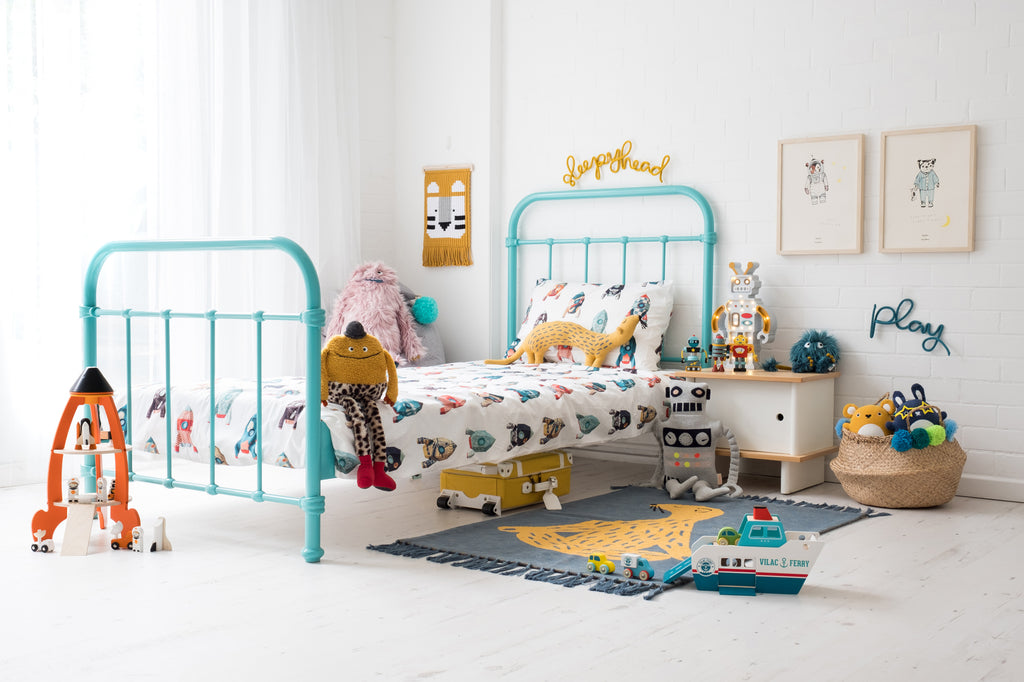 Monster Mash!
I'm going to tell a funny tale
From just the other day,
When robots landed in my home -
And monsters came to play.
On Tuesday night, right after school,
I ran up to my room;
And opened up my bedroom door
To one big mighty BOOM!
Sitting on my beanbag,
Was a monster pink and fluffy;
And on my bedside table
Was a beast so blue and scruffy!
A yellow creature with red boots
Was sitting on my bed,
Wearing leopard trousers
And a hat upon his head.
Robots at my bedside,
A rocket on my floor:
A real-life magic monster mash
Behind my bedroom door!
Create This Look