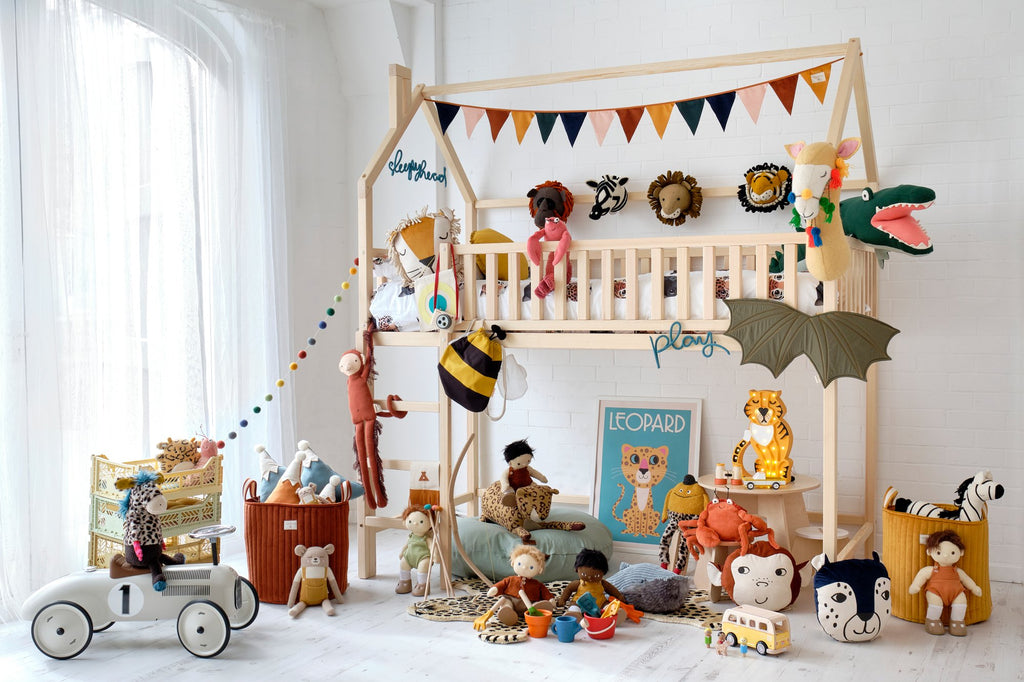 Go Wild!
Beware of the crocodile, up in the den;
He's looking for snacks – he's hungry again!
Camel is snoozing, it's been a long day;
She's been to the desert – a long way away.
Monkey is swinging from ladder to tree,
With the curliest tail that you'll ever see!
The tiger is resting, beneath in the shade,
Snoring and dreaming of games that he's played.
Leopard's not tired – he's ready to pounce!
Straight off the cushion with a leap and a bounce.
The dolls are all digging the sand and the mud,
When leopard lands by them with the biggest thud:
'Careful of crocodile – up there! He's come back!
He's looking for lobster – his favourite snack.
We'd better go tell him, before he gets swallowed,
I don't think he knows that crocodile's followed
Him all of that way from the swamp to our den!
How long's he been there – one hour or ten?'
Then all of a sudden, lobster appears;
Monkey has rescued him - so everyone cheers!
Create This Look
---